Ready to tantalize your taste buds with a vibrant Korean-inspired dish? Join me, Jay, as I share my experience with Hello Fresh's Toasted Sesame-Gochujang Bowls in this engaging how-to guide and review.
In this article, we'll explore the mouthwatering flavors of Hello Fresh's Toasted Sesame-Gochujang Bowls, delve into the step-by-step cooking process, compare Hello Fresh to other meal kit services, and address frequently asked questions to provide a comprehensive, reader-friendly guide for those seeking a convenient, delicious, and customizable meal option.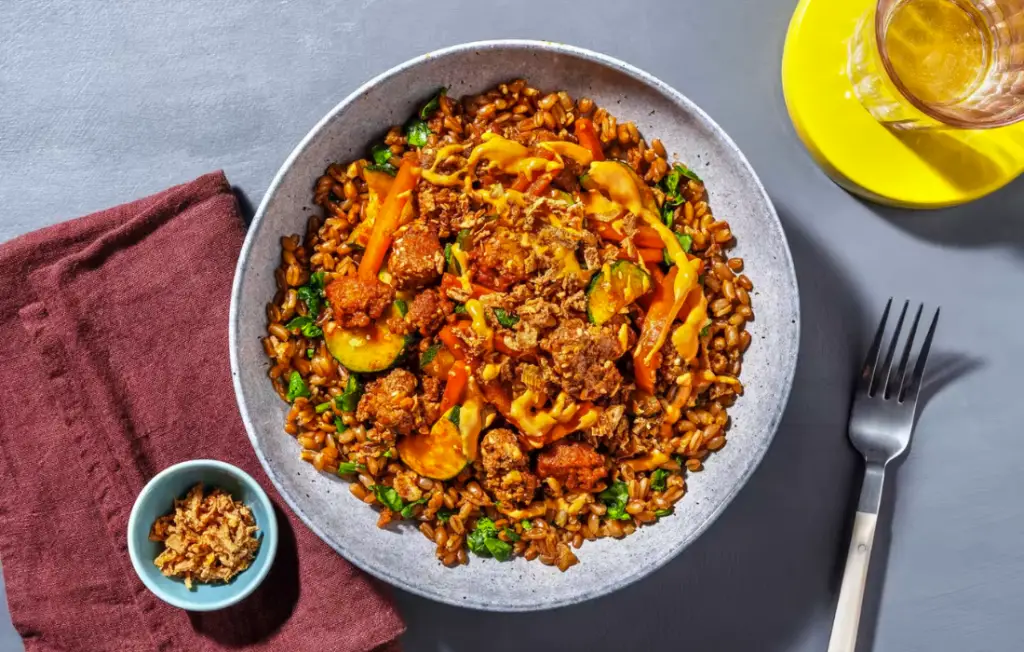 Understanding the Dish: Toasted Sesame-Gochujang Bowls
Korean cuisine is known for its vibrant flavors and diverse ingredients, offering a unique culinary experience. One such flavorful component is Gochujang sauce, a spicy fermented Korean condiment made from chili powder, glutinous rice, meju powder, yeotgireum, and salt. Gochujang lends a rich and spicy depth to dishes, making it a popular choice for those seeking a little heat.
The Toasted Sesame-Gochujang Bowls are a delightful combination of key ingredients such as tender protein (chicken, beef, or tofu), fresh vegetables, fragrant rice, and, of course, the star of the show – Gochujang sauce. My personal experience (Jay) with these bowls has been nothing short of a flavor explosion. The medley of textures and tastes come together harmoniously, leaving you craving more.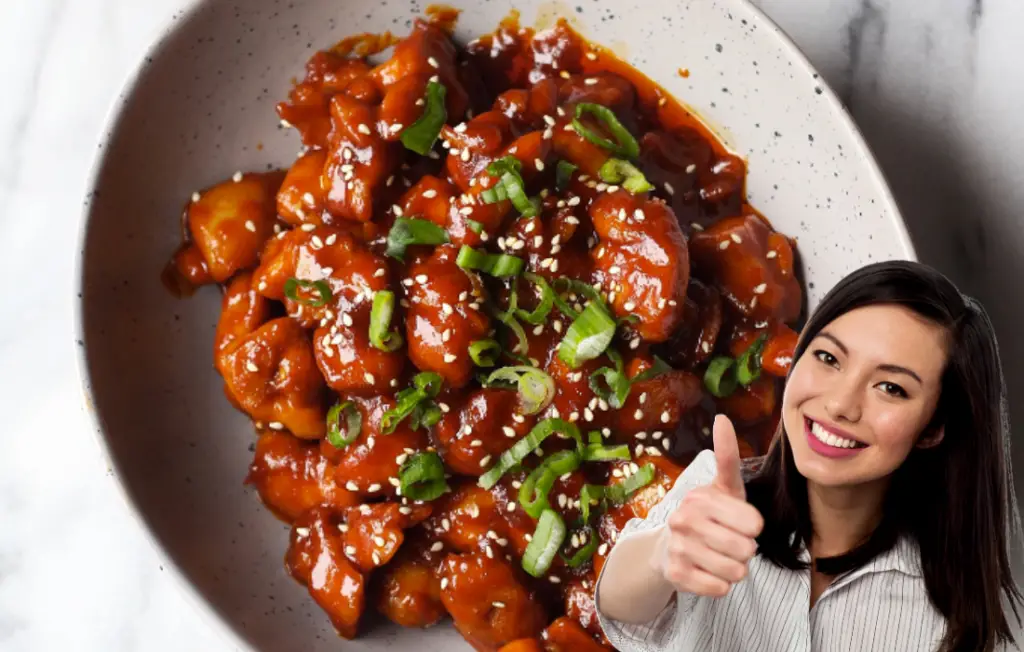 How to Make Toasted Sesame-Gochujang Bowls
Are you ready to dive into the tantalizing world of Toasted Sesame-Gochujang Bowls? Follow this detailed step-by-step guide, and you'll be savoring this mouthwatering dish in no time!
Step 1: Gather Ingredients
To create this flavor-packed meal, you'll need the following ingredients:
1 cup jasmine rice
1 pound protein of choice (chicken, beef, tofu, or shrimp)
2 cups mixed vegetables (bell peppers, carrots, zucchini, or your favorites)
3 tablespoons Gochujang sauce
2 tablespoons soy sauce
1 tablespoon honey
2 tablespoons toasted sesame oil
2 tablespoons vegetable oil
2 cloves garlic, minced
1 tablespoon ginger, minced
1/4 cup green onions, thinly sliced
2 tablespoons toasted sesame seeds
Salt and pepper, to taste
Step 2: Prepare Ingredients
Rinse the jasmine rice in a fine mesh strainer until the water runs clear, then cook according to package instructions.
Dice your protein into bite-sized pieces, and season with salt and pepper to taste.
Chop the vegetables into evenly sized pieces for even cooking.
Step 3: Cook & Assemble
In a small bowl, whisk together the Gochujang sauce, soy sauce, honey, and toasted sesame oil. Set aside.
In a large pan or wok, heat the vegetable oil over medium-high heat. Add the minced garlic and ginger, and sauté for 30 seconds or until fragrant.
Add your seasoned protein to the pan, and cook until browned and cooked through. Remove from the pan and set aside.
In the same pan, add the chopped vegetables, and cook until they're tender-crisp, about 4-5 minutes.
Return the cooked protein to the pan, and pour the Gochujang sauce mixture over the top. Stir to combine, ensuring everything is evenly coated in the sauce.
Simmer the mixture for a couple of minutes, allowing the flavors to meld together.
Step 4: Serve & Enjoy
To serve, spoon a portion of the cooked jasmine rice onto a plate or bowl.
Top the rice with a generous helping of the protein and vegetable mixture.
Garnish with a sprinkle of sliced green onions and toasted sesame seeds.
Finally, dig in and enjoy your scrumptious Toasted Sesame-Gochujang Bowl! Just try not to drool too much.
Jay's Toasty Review: Hello Fresh's Toasted Sesame-Gochujang Bowls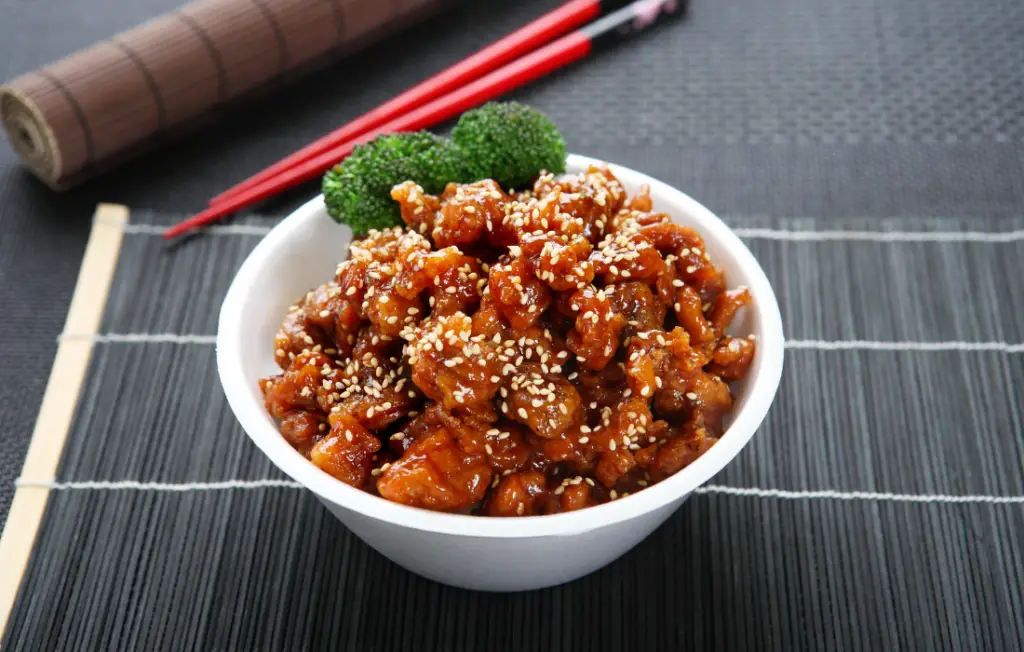 Having tried my fair share of meal kits, I can confidently say that Hello Fresh's Toasted Sesame-Gochujang Bowls have quickly become a personal favorite. Here's why:
Taste and flavor profile: This dish is a flavor fiesta! The spicy, savory Gochujang sauce complements the tender protein and fresh vegetables perfectly. The addition of toasted sesame seeds and scallions gives the dish an extra layer of taste and crunch. Each bite is a delightful adventure for the taste buds!
Quality of ingredients: Hello Fresh delivers fresh, high-quality ingredients right to my doorstep. The vegetables are crisp, the protein is top-notch, and the Gochujang sauce is authentic and full of flavor. It's like having a gourmet market in the comfort of your home!
Difficulty level: The Toasted Sesame-Gochujang Bowls are incredibly simple to make, even for a kitchen novice like myself. With easy-to-follow instructions and pre-portioned ingredients, I felt like a professional chef whipping up this fantastic meal.
Time spent on cooking: In just about 30 minutes, I had a delicious, restaurant-quality meal ready to devour. That's less time than it takes to decide on a takeout order and wait for it to arrive! Plus, it's a great way to impress my friends and family with my newfound culinary skills.
Overall, Hello Fresh's Toasted Sesame-Gochujang Bowls have earned a permanent spot on my meal rotation. It's the perfect balance of convenience, quality, and taste—truly a meal worth raving about!
Hello Fresh Subscription Benefits
As a busy individual, I've found that Hello Fresh has significantly simplified my life when it comes to meal planning. Their service offers numerous benefits that cater to a variety of lifestyles, preferences, and schedules. Here are some highlights: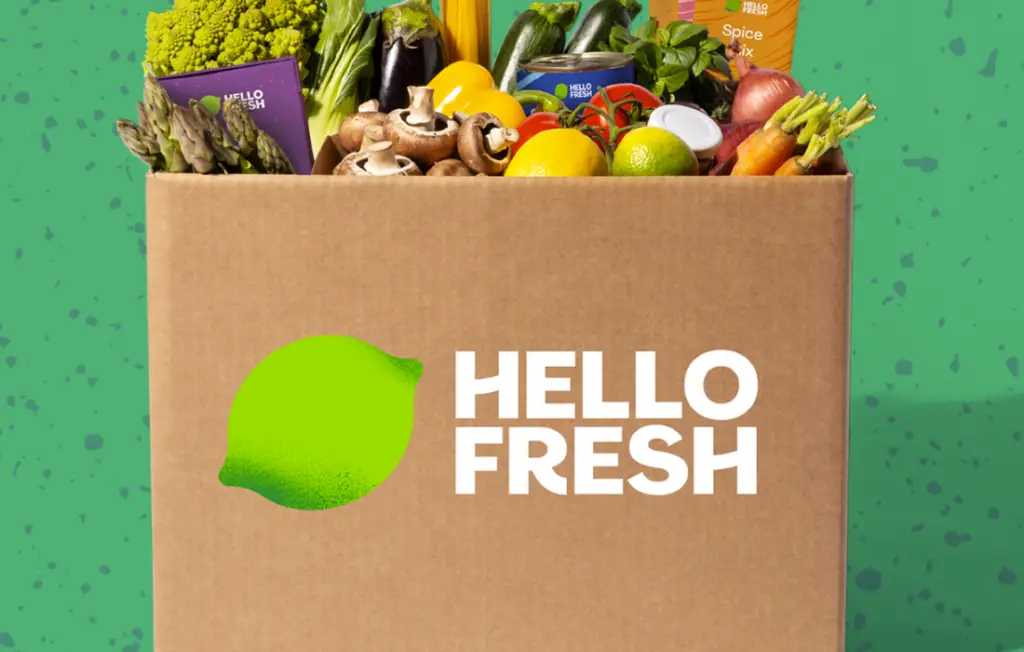 Meal planning made easy: Hello Fresh takes the guesswork out of meal planning with a variety of delicious, pre-portioned meal options to choose from each week. You can select from an array of different plans, such as the Meat & Veggie Plan, Veggie Plan, Family Plan, or Calorie-Smart Plan (source: https://www.hellofresh.com/about/how-it-works).
Customizable meal options: Hello Fresh understands that everyone has unique tastes and dietary requirements, which is why they provide an impressive selection of dishes and the ability to swap proteins or tailor your meal preferences to suit your needs (source: https://www.hellofresh.com/about/how-it-works).
Time-saving and convenience: Gone are the days of wandering around the grocery store, searching for ingredients, and meal-prepping for hours. Hello Fresh delivers fresh, pre-measured ingredients straight to your door, along with easy-to-follow recipe cards, allowing you to cook up a delicious, home-cooked meal in no time. Plus, with flexible delivery options and the ability to pause your subscription, Hello Fresh works around your schedule (source: https://www.hellofresh.com/about/how-it-works).
By streamlining the cooking process, Hello Fresh has created a convenient and enjoyable way to bring fresh, flavorful meals to your table.
Comparing Hello Fresh to Other Meal Kit Services
In the ever-growing meal kit industry, it's essential to evaluate your options before deciding on the best service for you. Let's take a closer look at how Hello Fresh stacks up against some of its top competitors, Blue Apron, and other popular meal kit services, based on my personal experience and preferences.
Hello Fresh vs. Blue Apron
| Criteria | Hello Fresh | Blue Apron |
| --- | --- | --- |
| Taste and Flavor | Flavorful and diverse menu options | Good, but less variety |
| Quality of Ingredients | Fresh, high-quality ingredients | Fresh, high-quality ingredients |
| Menu Variety | Wide selection, including vegetarian, family-friendly, and calorie-smart options | More limited options |
| Difficulty Level | Easy-to-follow instructions for all skill levels | Slightly more complex recipes |
| Time Spent on Cooking | Most meals ready in 30-40 minutes | Some meals require longer preparation |
| Subscription Flexibility | Flexible delivery and plan options | Less flexible options |
| Price | Competitive Pricing | Comparable pricing |
Hello Fresh vs. Other Popular Meal Kit Services
Compared to other meal kit services, Hello Fresh stands out due to its variety of menu options, ease of preparation, and convenience. While some competitors may offer niche options such as keto or paleo meal plans, Hello Fresh appeals to a broader audience with its diverse range of choices, including vegetarian, family-friendly, and calorie-smart meals.
In conclusion, I personally prefer Hello Fresh because of its delicious and varied menu options, easy-to-follow recipes, and time-saving benefits. However, it's essential to weigh your individual needs, preferences, and budget before deciding on the best meal kit service for you. Happy cooking!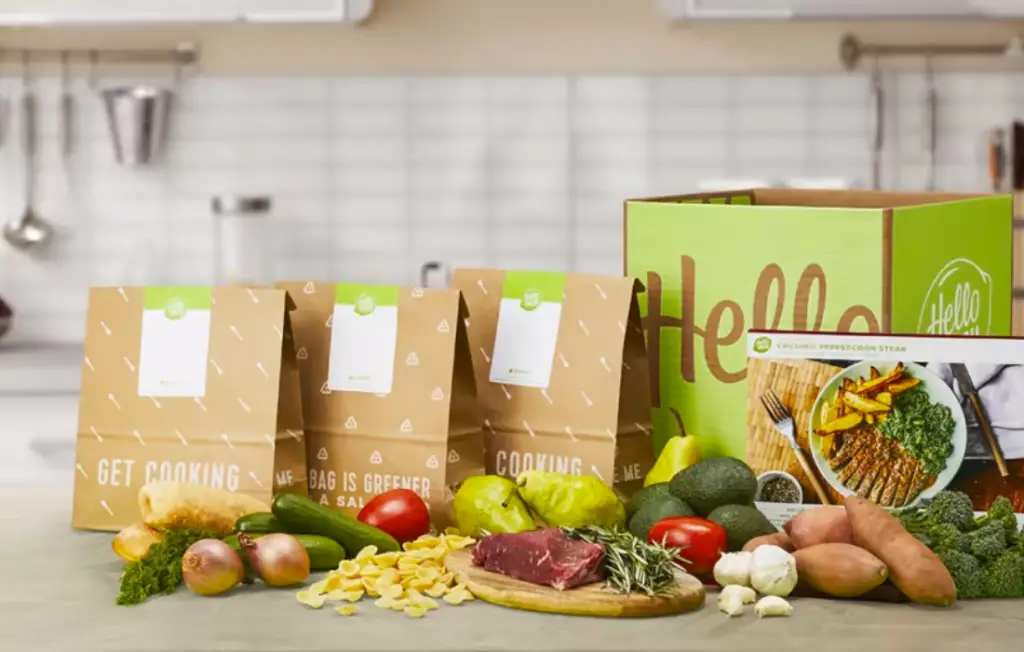 Frequently Asked Questions
Is Hello Fresh worth the cost?
Determining if Hello Fresh is worth the cost depends on your personal preferences and needs. For those who prioritize convenience, variety, and high-quality ingredients, Hello Fresh can be a great option. While the cost per serving might be slightly higher than buying groceries and cooking from scratch, the time-saving benefits, portion control, and reduced food waste can justify the expense. Additionally, the service allows you to explore new recipes and flavors without the hassle of meal planning and shopping.
How does Hello Fresh accommodate dietary restrictions?
Hello Fresh offers a variety of meal plan options to cater to different dietary needs. They provide vegetarian, family-friendly, and calorie-smart options in their menu. Additionally, the service allows you to customize your meal preferences within the chosen plan, making it easier to avoid ingredients you don't like or can't eat.
While Hello Fresh doesn't cater specifically to some niche diets such as keto or paleo, their weekly menu often includes meals that can be easily adapted to suit those preferences. However, it's essential to review the ingredients and nutritional information for each meal before ordering to ensure it meets your dietary requirements.
How do I cancel my Hello Fresh subscription?
Canceling your Hello Fresh subscription is quite straightforward. Here's a step-by-step guide based on personal experience and research:
Log in to your Hello Fresh account on their website.
Click on your name in the top right corner, then select "Account Settings" from the dropdown menu.
Scroll down to the "Plan" section and click on "Cancel Plan" or "Pause Subscription" based on your preference.
Follow the on-screen prompts to confirm your cancellation or pause request.
Keep in mind that you'll need to cancel or pause your subscription before the weekly cutoff time to avoid being charged for the next delivery. The cutoff time can be found under the "My Deliveries" tab on the Hello Fresh website.
Overall, canceling or pausing your Hello Fresh subscription is relatively hassle-free, allowing you to take a break or stop the service whenever you wish without any long-term commitment.
Conclusion
As we've journeyed through the mouthwatering world of Toasted Sesame-Gochujang Bowls and explored the benefits of the Hello Fresh experience, it's evident that this meal kit service is a game changer for busy individuals, cooking enthusiasts, and adventurous eaters alike.
Not only did the Toasted Sesame-Gochujang Bowls delight my taste buds with their rich, bold flavors, but they also served as a testament to the top-notch quality and convenience that Hello Fresh offers. With easy-to-follow instructions and pre-portioned ingredients, even novice cooks can feel like culinary maestros in their own kitchens.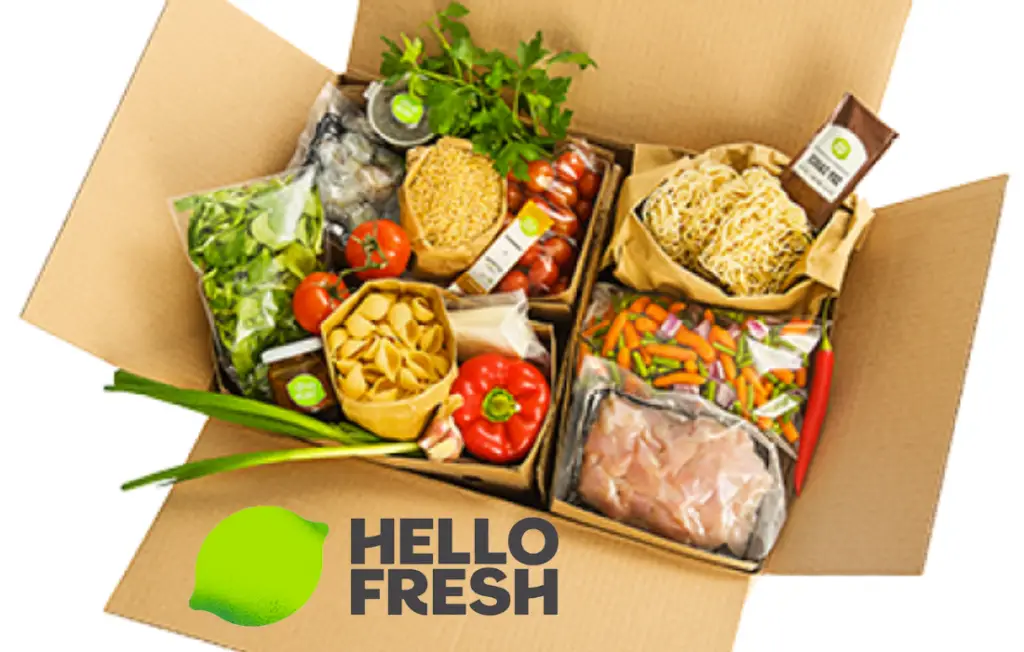 So, to all the readers out there contemplating giving Hello Fresh a try, I wholeheartedly encourage you to take the leap! Embark on a delicious journey filled with new recipes, fresh ingredients, and stress-free cooking experiences. Your taste buds will thank you, and you just might discover a newfound passion for creating delectable dishes right at home. Bon appétit!
References:
Hello Fresh Official Website: https://www.hellofresh.com/ The official website of Hello Fresh, where you can explore their menu, learn more about the meal plans, and subscribe to the service.
Hello Fresh Blog: https://www.hellofresh.com/eat/blog The Hello Fresh blog provides a plethora of articles, including recipe inspirations, cooking tips, and lifestyle content.