Welcome to Toast It Roast It, a blog dedicated to reviewing kitchen appliances for toasting and roasting food. Our team of experienced home cooks and chefs put each appliance through rigorous testing to evaluate their performance, ease of use, and overall value.
We also provide delicious recipes that put these appliances to the test, so you can see for yourself how they perform in real-life cooking scenarios. In addition to appliance reviews and recipes, we also share tips and tricks for achieving the perfect roast or toast, as well as information on the latest trends and innovations in the world of kitchen appliances.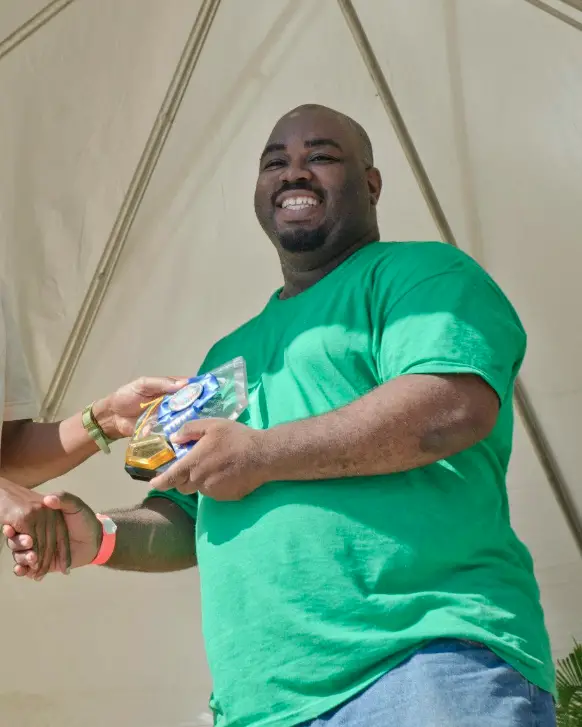 Jay Whyms (Head Foodie Blogger)
Hey there, I'm Jay Whyms – web developer by day, food maestro by night, and full-time family man! Life's been quite the ride, and I've picked up a thing or two along the way. Born and raised in the beautiful Nassau, Bahamas, I'm now calling the equally picturesque Prince Edward Island, Canada, home.
As a former restaurant owner, I cooked up a storm with two boutique eateries in Nassau called The Lemonade Stand. We served up Caribbean flavors with a twist, and boy, did we have a blast! But life has a way of mixing things up, so I've swapped my chef's hat for a digital one, working as a web developer and entrepreneur.
Though my day job keeps me busy, I've never been one to sit still. With a heart that's always hungry and a mind that's forever cooking up new ideas, I turned to food blogging. My blog is where I share my scrumptious home-cooked creations with fellow foodies, marrying the flavors of the Caribbean with the best of Canadian cuisine. Trust me, it's a match made in culinary heaven!
I'm also a dedicated husband and father to three amazing kiddos, and I've got to tell you – there's nothing more fulfilling than sharing a lovingly prepared meal with my family around the table. It's where the magic truly happens.
So come on, join me on this delectable journey as we explore the world of food, one mouthwatering recipe at a time. I promise you'll leave with a smile on your face and a happy belly!