Honestly, I'm not a big fan of super spicy food, but when I tried some roasted tamales at a local restaurant in Toronto, I knew I just had to experiment in the kitchen. Their perfect texture and flavor had me wondering, Can you cook tamales in a roaster?
Yes, you can cook tamales in a roaster by setting up a roasting pan with a steam basket or a makeshift steamer. Fill the pan with water, ensuring it doesn't touch the tamales, and preheat the roaster to 350°F (175°C). Cook the tamales for 1.5 to 2 hours, checking periodically to ensure there's enough water.
This comprehensive guide will demystify the process of cooking tamales in a roaster, providing you with step-by-step instructions, tips, and alternative methods, enabling you to prepare delicious, authentic tamales at home with ease and confidence.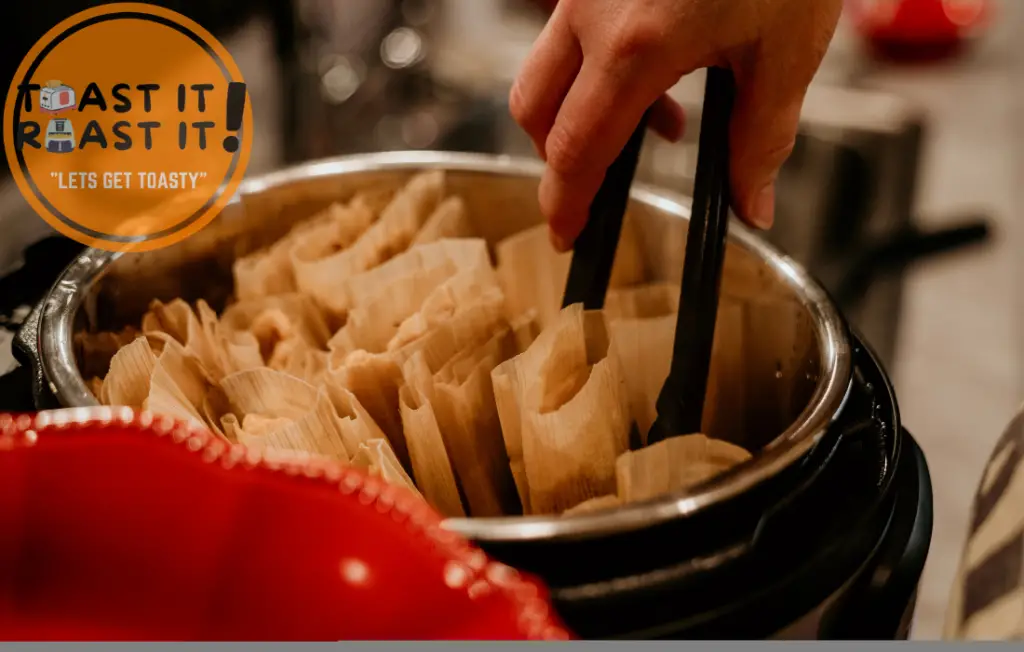 Why Consider a Roaster for Cooking Tamales?
Delving into the world of roaster-cooked tamales offers an intriguing alternative to traditional methods, promising convenience, adaptability, and scrumptious results that will leave your taste buds wanting more.
Traditional Tamale Cooking Methods
Steaming tamales using a steamer or pressure cooker
Employing specialized tamale steamers or pots
Creating delicious tamales with a makeshift steamer
Advantages of Using a Roaster
Time-saver and eco-friendly powerhouse
Peek-a-boo! Easy tamale progress checks
Consistent culinary masterpieces with minimal fuss
Unleash your inner party planner or family hero
Comparison Table: Electric vs. Oven Roasters
This comparison table aims to highlight the differences between electric and oven roasters, enabling you to make an informed decision on which type best suits your needs for cooking tamales and other dishes.
| Feature | Electric Roasters | Oven Roasters |
| --- | --- | --- |
| Portability | High – standalone countertop appliance | Low – dependent on oven |
| Temperature Control | Independent controls, precise settings | Limited to oven's temperature controls |
| Power Source | Requires electricity | Uses oven's heat source |
| Versatility | Suitable for various cooking tasks | Multi-purpose, adaptable cooking tool |
| Price Range | $50 – $200, depending on brand & features | $20 – $100, depending on material |
| Maintenance & Cleaning | Removable components, dishwasher-safe parts | Usually dishwasher safe, may require handwashing for some materials |
| Ease of Use | Simple to operate, minimal setup | Requires proper oven setup, easy to use once set up |
Preparing Tamales for Roasting
Masa and Corn Husks
To create the perfect tamale foundation, you'll need masa, a dough made from corn flour, and some trusty corn husks as wrappers. Before diving into the process, make sure to give your corn husks a good soak to keep them flexible and ready for their big tamale debut.
Tasty Tamale Fillings
When it comes to fillings, the sky's the limit! From traditional pork, chicken, or beef, to vegetarian options like cheese, beans, and veggies, there's a delectable combination for every palate. Go wild with your culinary creativity, and remember: the heartier the filling, the happier the tamale.
Wrapping Tamales the Right Way
Perfectly wrapped tamales are the key to a successful roasting experience. Begin by spreading masa onto the smooth side of the corn husk, leaving some space around the edges. Spoon your desired filling onto the masa, and fold the corn husk over to encase the masa and filling. Finally, fold the pointed end of the husk upwards and secure it with a piece of husk or kitchen twine. Voilà! Your tamales are ready for roasting.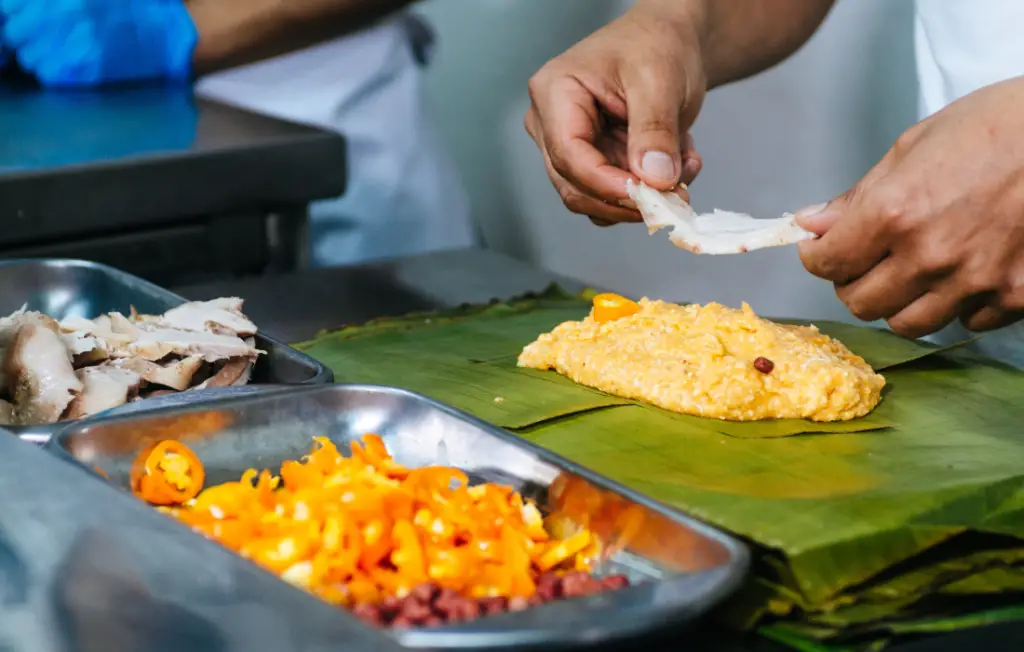 Step-by-Step Guide to Cooking Tamales in a Roaster
Follow this step-by-step guide to cooking tamales in a roaster, focusing on proper roasting pan setup, temperature control, cooking time, and steam management to ensure evenly cooked, tender, and delicious tamales every time.
Step 1: Roasting Pan Setup
Place a steam basket, wire rack, or crumpled aluminum foil balls at the bottom of the roasting pan to create a makeshift steamer.
Arrange the wrapped tamales open-side up on the rack or foil.
Pour water into the pan, ensuring it doesn't touch the tamales, to create steam during cooking.
Step 2: Cooking Temperature and Time
Preheat your roaster to 350°F (175°C).
Place the prepared roasting pan with tamales inside the roaster.
Cook the tamales for 1.5 to 2 hours, rotating them occasionally for even cooking.
Check for doneness by ensuring the masa is firm and separates easily from the corn husk.
Step 3: Moisture and Steam Management
Keep a close eye on the water level in the roasting pan during cooking.
Add more water as needed to maintain steam generation and prevent tamales from drying out.
Ensure the roaster lid remains tightly sealed throughout the cooking process to lock in steam and moisture, contributing to even cooking and tender tamales.
Print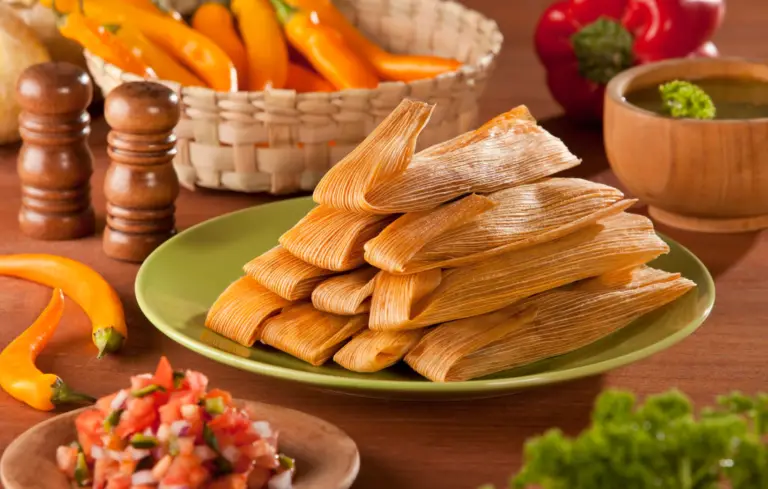 Easy Mexican Tamale Recipe
Experience the art of Mexican cuisine with these delicious tamales cooked to perfection in an electric roaster. A blend of well-seasoned filling encased in a smooth masa dough, these tamales are sure to impress!
Total Time:

3 hours

Yield:

30

tamales

1

x
4

cups

Masa Harina

1

cup

Lard or Vegetable Shortening

2

cups

Chicken broth (for the masa)

30

Corn Husks (soaked)

2

lb

Pork shoulder (or your preferred filling)

2

cups

Red Chili Sauce (or sauce of your choice)
Instructions
Prepare your masa by combining Masa Harina, lard, and chicken broth. Mix until dough forms.
Fill each corn husk with a portion of masa and a spoonful of the filling, then fold to encase the filling.
Arrange the tamales in your electric roaster, keeping them open-side up.
Pour in water to create steam, ensuring it doesn't touch the tamales.
Preheat the roaster to 350°F (175°C) and cook for about 1.5 to 2 hours.
Tamales are done when the masa is firm and pulls away from the corn husk easily.
Notes
Maintain a watchful eye on the water level and add more as needed.
Rotate tamales occasionally for even cooking.
Author:

Jay Whyms

Prep Time:

1 hour

Cook Time:

2 hours

Category:

Main Course

Method:

Roasting

Cuisine:

Mexican
Keywords: Tamales, Electric Roaster, Mexican Cuisine, Gluten Free, Main Course
Recipe Card powered by
Alternative Tamale Cooking Methods
While roasters offer a fantastic way to prepare tamales, it's worth exploring other methods to broaden your tamale-making skills. Delve into the world of steaming, slow cookers, Instant Pots, and oven cooking, as each technique brings unique flavors and textures to your tantalizing tamales. Whether you're looking to experiment or simply don't have a roaster handy, these alternatives will keep you cooking up a storm.
Steaming
Traditional method of cooking tamales
Requires a steamer or pressure cooker
Produces soft, tender tamales
Generally takes 1-2 hours to cook, depending on the size and filling
Slow Cookers and Instant Pots
Time to let the slow cooker or Instant Pot work their magic!
Requires little supervision, perfect for the busy tamale aficionado
Cooks tamales at a lower temperature over a longer period of time
Yields ultra-tender, melt-in-your-mouth tamales
Cooking Tamales in an Oven
When your trusty oven comes to the rescue
Uses a casserole dish or a makeshift steamer setup in the oven
Similar to roaster cooking, but requires adjusting cooking times and temperatures
A convenient option when a roaster or steamer is unavailable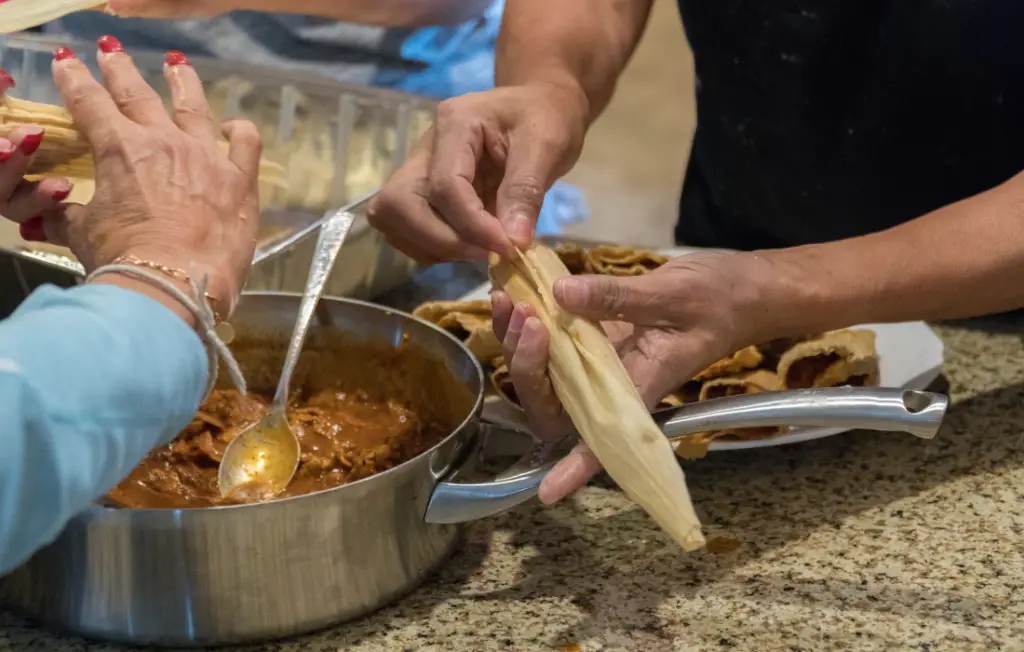 FAQ
How long to cook tamales in a roaster?
The cooking time for tamales in a roaster will depend on the size and quantity of tamales. As a general rule, tamales take approximately 1.5 to 2 hours to cook in a roaster set to 325°F (163°C). It's important to check the internal temperature of the tamales using a meat thermometer to ensure they have reached a safe temperature of 165°F (74°C).
Can you cook frozen tamales in a roaster?
Yes, you can cook frozen tamales in a roaster. Simply add 15 to 20 minutes to the cooking time to ensure that they are heated through. It's important to check the internal temperature of the tamales using a meat thermometer to ensure they have reached a safe temperature of 165°F (74°C).
How to reheat tamales in a roaster?
To reheat tamales in a roaster, preheat the roaster to 325°F (163°C). Place the tamales in a single layer in a baking dish and cover tightly with foil. Bake the tamales for approximately 20 to 30 minutes, or until they are heated through to an internal temperature of 165°F (74°C).
Embrace the versatility of a roaster for tamale making
When it comes to tamale making, don't limit yourself to just one cooking method. Embrace the versatility of a roaster and experiment with different cooking techniques to find the one that works best for you. Whether you prefer steaming, baking, or roasting your tamales, the roaster is a great tool to have in your tamale-making arsenal.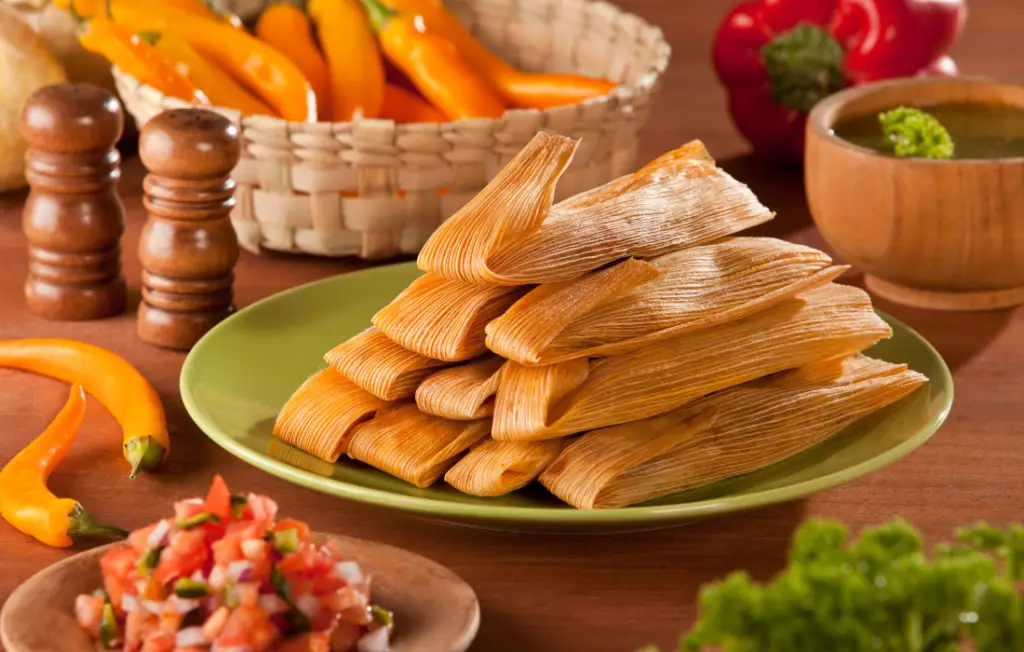 Experiment with various cooking methods
Cooking tamales can be a fun and rewarding experience, and there are many different ways to do it. Some people prefer to steam their tamales, while others like to bake or roast them. Experimenting with different cooking methods can help you find the one that produces the best results for your taste preferences. So go ahead and try steaming, baking, roasting, or even grilling your tamales to find your perfect cooking method.
Conclusion
Cooking tamales in a roaster is not only a fun and convenient alternative to traditional methods but also a surefire way to impress your friends and family with your culinary prowess. Following our step-by-step guide and exploring alternative cooking methods like steaming, slow cookers, Instant Pots, and oven cooking will transform you into a tamale-making superstar in no time! So go ahead, put on your apron, crank up the tunes, and enjoy the mouthwatering journey to tamale perfection. Happy cooking!
References:
Mexican Please: https://www.mexicanplease.com/
Allrecipes: https://www.allrecipes.com/