Ever hosted a gathering and found yourself staring at a 10-pound pork shoulder, wondering how far it will go? That succulent cut of meat, ready for slow roasting or turning into melt-in-your-mouth pulled pork, surely looks like it can feed a crowd. But just how many mouths will it satisfy?
A 10-pound pork shoulder, also known as a pork butt, can typically feed about 20 people. This estimate assumes a serving size of roughly half a pound per person, which is generous considering the rich, hearty nature of the dish. Bear in mind, cooking and preparation methods can affect the overall yield, so it's important to factor in potential shrinkage during slow cooking or barbecuing.
In this guide, we'll dive deep into the art of feeding a crowd with a pork shoulder, exploring everything from the meat's yield to expert insights, cooking tips, and wine pairings. Whether you're a seasoned pitmaster or a newbie to large-scale meal planning, our serving size calculator will ensure you never underestimate or overcook your pork shoulder again. Brace yourself for a meaty adventure that will transform the way you plan your next BBQ bash.
Understanding the Basics: Pork Shoulder and It's Yield
When we're talking about a pork shoulder, we're referring to a large cut of meat from the upper part of the pig's front leg. Also known as pork butt or Boston butt, it's a beloved choice for slow cooking methods due to its rich marbling and connective tissues that break down into a tender, flavorful delight. Whether you're a fan of roasting, slow-cooking, or barbecuing, it's a cut that promises robust flavor and satisfying texture.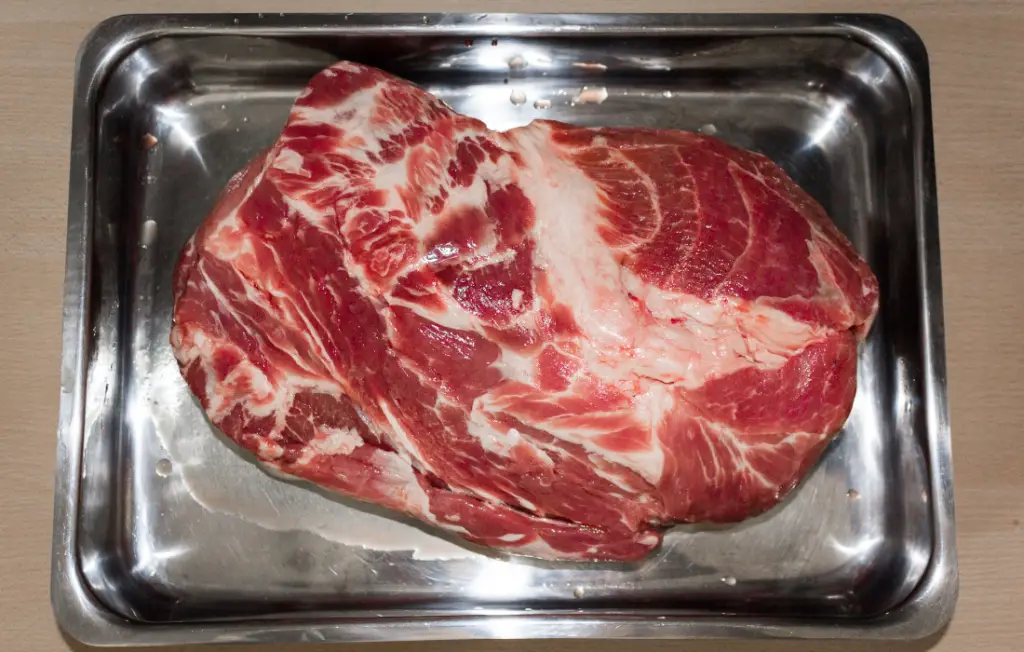 Now, let's talk yield. Generally, a bone-in pork shoulder loses about 25% to 30% of its weight in the cooking process, while a boneless one can lose up to 40%. So, for a 10-pound pork shoulder, you're looking at a yield of about 6-7 pounds after cooking. Translating this into servings, if we stick with our generous half-pound serving size, that would comfortably feed around 12 to 14 people.
| Pork Shoulder Weight (Pre-Cooking) | Estimated Yield (Post-Cooking) | Approximate Number of Servings |
| --- | --- | --- |
| 5 lbs | 3 – 3.5 lbs | 6 – 7 |
| 10 lbs | 6 – 7 lbs | 12 – 14 |
| 15 lbs | 9 – 10.5 lbs | 18 – 21 |
| 20 lbs | 12 – 14 lbs | 24 – 28 |
Keep in mind, these are rough estimates. The actual yield can vary based on cooking method, cooking temperature, and the specific cut of the pork shoulder.
Expert Insights: How Many Servings from a 10 Pound Pork Shoulder?
We've crunched the numbers, but how do these calculations stack up in the real world of BBQs, slow cookers, and roasting pans? Let's hear from those who know their way around a pork shoulder – professional chefs, food experts, and grill masters.
Chef Emily, a seasoned caterer, says, "When I prepare a 10-pound pork shoulder for an event, I always consider the menu's entire scope. If I have plenty of sides, I might cut down on the meat portion a bit." So, it seems our half-pound per person estimation holds firm, even in professional circles.
On the other hand, Pitmaster Joe, who specializes in BBQ pork, raises a crucial point. "Depending on your cooking method, especially slow smoking, you might end up with less yield due to moisture loss and fat rendering," he warns. It seems that our estimates might need tweaking if we're heading into low 'n' slow BBQ territory.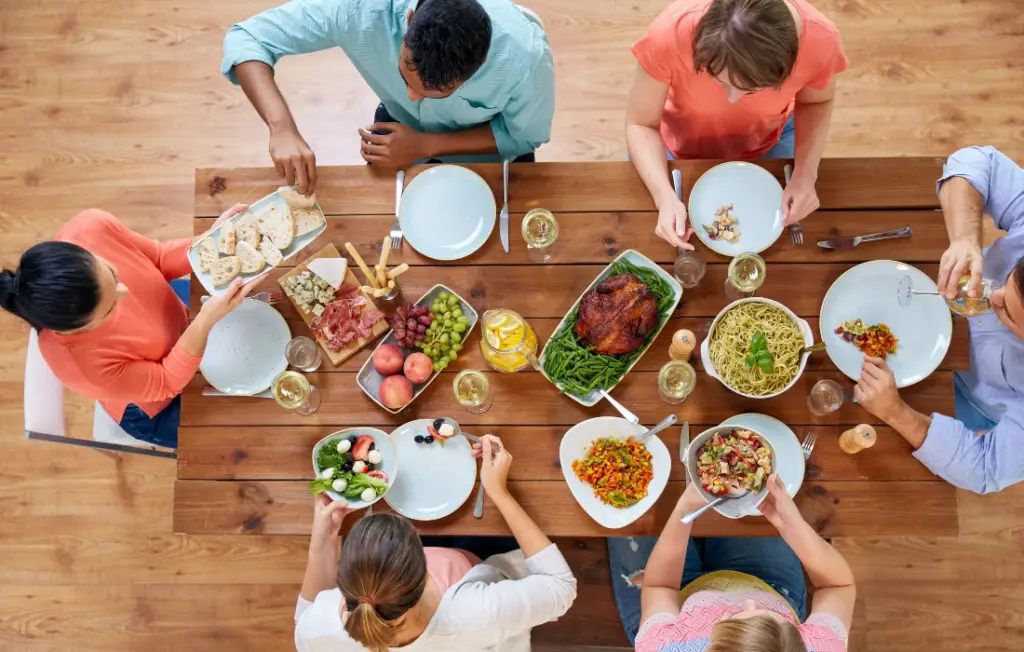 And don't forget about bones! As Chef Marco, a culinary school instructor, explains, "If you're dealing with a bone-in pork shoulder, the bone's weight can take up to 20% of the total, which is not edible." So, it might be wise to buy a bit extra if your pork shoulder is bone-in.
These expert insights highlight the importance of considering the specifics of your situation. Whether it's the cooking method, the menu's breadth, or even the bone presence, several factors can influence the yield of your pork shoulder and, ultimately, how many people you can feed.
How to Accurately Calculate Serving Sizes
Getting the serving sizes right doesn't need to be a guessing game or an exercise in psychic prediction. Say hello to your new best friend: the serving size calculator. This nifty tool is designed to take the guesswork out of meal planning and keep your guests satisfied, not overstuffed or, heaven forbid, still hungry!
Here's how to use it. Input the total weight of your pork shoulder. Choose your type – bone-in or boneless, and voila! The calculator spits out an estimated number of servings.
Serving Size Calculator